About Us
Sustainable Life Designs LLC (SLD) is a collaborative planning and design firm located in Washington, DC and Silver Spring, MD. Our core team is comprised of the following members. We often collaborate with other companies and/or consultants to meet our client's needs.


Michael Lucy
Michael is the owner & manager of SLD. He has over 20 years experience in environmental design, development, construction and management. He holds a Masters Degree in Urban and Environmental Planning & Design from the University of Virginia's School of Architecture with a concentration in the Design and Development of Sustainable Communities.
His most recent accomplishments include: Administering DC's Greenroof Rebate Program for the Anacostia Watershed Society and the DC Department of the Environment; Design and project management for seven Schoolyard Greening projects on Capitol Hill; Coordinating the renovation designs for the Arlington Independent Media Center TV station, a Buddhist Training Center and other projects with Cassatt Design. Michael also coordinated a panel of twenty national experts on urban greening that suggested Green Infrastructure improvements for Washington, DC and conceptual designs to improve the Watts Branch watershed; administered the four largest municipal parks and environmental initiatives for the District Department of Parks and Recreation (DPR) for three years. While there he oversaw the creation of green building guidelines ensuring all new Parks and Recreation buildings are LEED Silver or better. Major improvements at Brent Elementary School that he designed were recently awarded a Sustainable SITES Pilot Program Rating in 2014.
Michael is currently leading a variety of planning and design projects at the residential, commercial and community scales.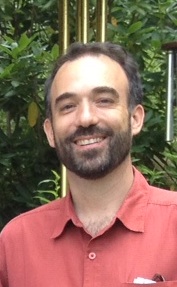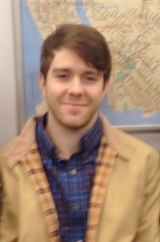 Eric Borchers
Eric is a native of the DC metro region and has been studying it's growth and development for the past ten years. Through work, classes and professional trainings he has gained knowledge of landscaping suitable to the Mid-Atlantic region. He graduated from the University of Maryland with a Bachelor's in Economics and GIS & Computer Cartography with a focus on Climate, Sustainability, Architecture, Agricultural and Resource Economics. At the University he obtained experience in architectural design, became an expert on ESRI's ArcGIS software platform, and volunteered for numerous events facilitated by the Geography department. He has worked as a Student Ambassador for the University of Maryland building relationships with university affiliates and in the hospitality industry.
At Sustainable Life Designs, Eric provides his expertise in geography, design and landscaping as a concultant, focussing on site analysis, drafting and project development. Eric plans to obtain his Master's in Urban & Regional Planning focusing on the integration of sustainable practices into the urban landscape and facilitating the healthy growth of communities this fall.